There are many things to plan before the wedding day, from venue to invitations to dresses and many more things. But, one of the most critical decisions is scheduling the makeup timeline. Every bride wants to look the most beautiful. Due to so many things lined up, how can a bride relax, especially when managing her makeup timeline and friends and family members? There is a certain point that needs to be taken care of while preparing the wedding day make up schedule. Some tips that will be useful for managing your makeup timeline for the wedding morning are as follows:
Tips to Manage Makeup timeline of the Wedding Morning
–          Plan the time of the rituals
Every marriage has certain rituals to perform. You should know them before the ceremonies begin and plan accordingly. So that there is a minimum delay due to your make-up.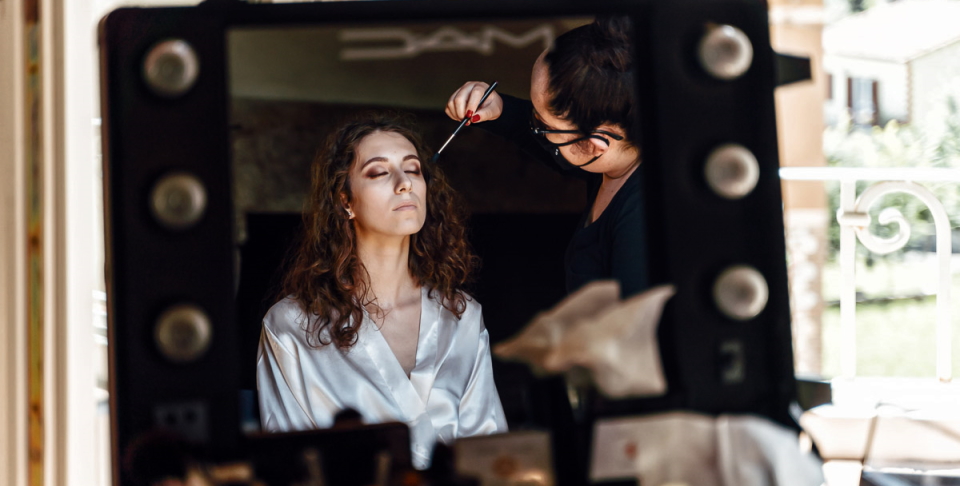 –          Prepare the list of who wants to go for makeup
Apart from the bride, many other ladies require to make up, including bridesmaid, mother, sister, etc. It is appropriate to plan accordingly.
–          Arrangement of the make up artist and hairdresser
Sometimes the wedding venue is far from your place. In that case, everyone can't go for makeup. Prearrangement of make-up artists and hairdresser will solve this issue the problem.
–          Proper Lining up
Bridal makeup and hairstyling take time. It is good to line up the makeup of all the guests, so nobody faces any problems. As Bridal makeup requires time, it is best to provide the bride with a dedicated make-up artist.
–          Shoots and Photographs
If there is any plan for a photoshoot before the wedding, plan the bridal makeup accordingly so that it should not hinder the event's progress.
–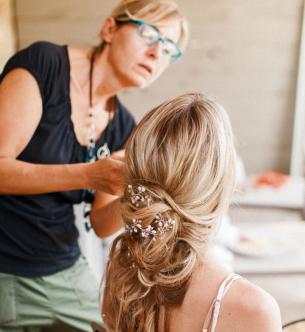 Type of makeup and hairstyles
This is a big question we need to plan before going for make-up so that hairstylist is ready for the type of hairstyle you want. Planning beforehand saves time and effort. It is best to go for a trial before your wedding day. So that the bride knows how the make-up looks on her.
–          Fix the appointment before
Make-up artists and hairdressers have their schedules, so fix your appointment of the wedding date before to avoid any last day reschedules.
–          Charges and transport arrangement
All the discussions related to charges and accommodation should be pre-decided to avoid any confusion whether the wedding location is outbound or inbound. Arrangement of transport for the make-up artist should also be considered beforehand.