Smokey eye makeup has created its fandom over the years, and it's still growing day by day. Here are some of the Smokey eye makeup ideas that you should try:-
The Classic Black Smokey eye look can go with any outfit or occasion. It's an all-rounder and looks fabulous. What's more, it is also the easiest to apply.
The Bronze Smokey eye is the new trend, and many celebrities from the west are obsessed with it, and why not. It's so sleek, so sassy, it immediately makes you fall in love. It can go well with nude as well as dark-colored outfits.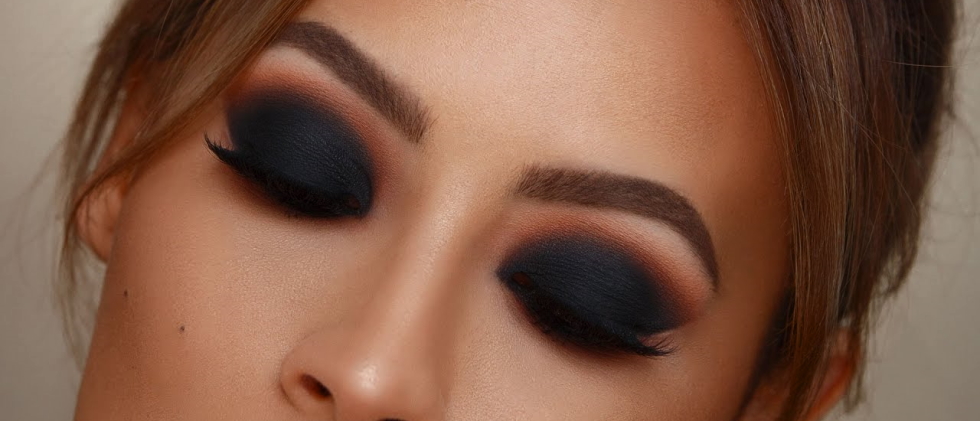 Black and Silver Smokey eye
This one is perfect for evening time, like for parties or clubbing or night-outs. This goes well with black, silver, grey, and white outfits, while you can always play with colors. If you add a little bit of glitter, it's up to you if you want a subtle tone or a lot of drama. This looks gorgeous.
The brown Smokey eye is also a trendy look. It especially goes well with brown or darker skin tones. It can go with any color outfit, and you can never go wrong with it.
Copper and Black Smokey eye
The copper and black Smokey eye look is out there. This one rocks the floor with white or black wedding dresses. This make will give you that deep, intense, and sexy look that is phenomenal. It beholds pure extravagance within itself.
You can wear all of these above Smokey eye makeup ideas on your wedding day. Just choose the one that looks the best with your outfit and vibe, and you're good to go. It looks so vibrant, chic and gives more structure to your eyes and overall personality. I am certainly going for one of these.
Glam Smokey Eye Tutorial
Although Glam Smokey eye can have a lot of different techniques and variations as to how you do it, I am stating the most basic Glam Smokey Eye Tutorial:-
Step 1: For prepping the eyes apply concealer on your eyelids and pat a little bit of powder over it.
Step 2: Take the light brown shade and apply it from the inner corner of your eyes above your eyelids to the other corner. Blend it nicely. You don't have to be perfect right now.
Step 3: Repeat the same thing with the dark brown shade, but this time go all out chisel that outer corner and apply it on the lower lash line. Then take the black shadow and blend it on the eyelid's outer corner and the lower lash line.
Step 4: At this point, make sure that your outer corner is chiseled perfectly and all the colors are appropriately blended. Now finally, add the glitter shadow towards your eyelid's inner corner but be careful and not mix it with the black.
That's it. Your Glam Smokey eye makeup looks all complete!!