Most of the brides in this era prefer their wedding to be modern and stylish because it will reflect their personality and catch everyone's attention. Instead of wearing a poofy princess traditional dress, you can wear a modern dress which has many different features. This will make your dress extra unique and stylish. By adding some of the new laces to your wedding dress, you can create modern wedding gowns.
Following are some of the great modern dress wedding ideas from which you can choose your wedding dress and make your day more memorable.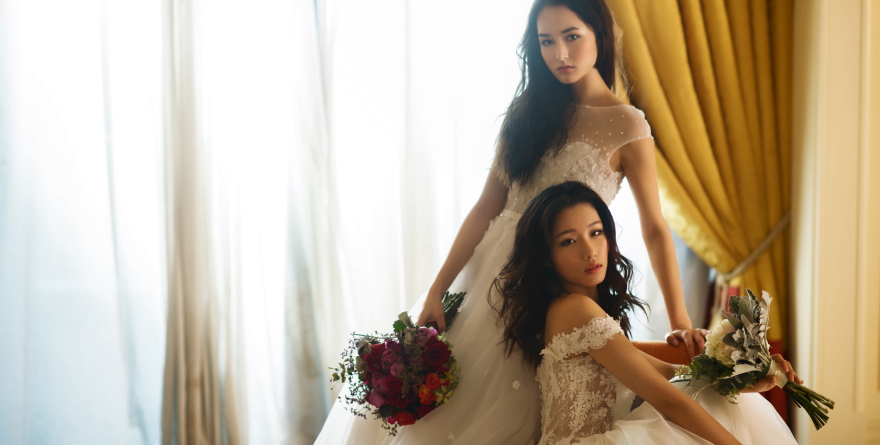 Poppy feather-trimmed crepe mini dress –
Short wedding dresses are one of the trending dresses for this wedding season. You can go opposite of the tradition with the great design. You can add feathers to the end of the dress, which gives your dress elegance and makes it unique.
Open back cut out linen gown –
Linen gowns are trending once again during the wedding season. You can enhance your body curves through this dress. The open back will give a nice texture to your gown, and the material of the shift will also add glitter to your wedding. If you are looking for gorgeous but straightforward, then you should go for this dress.
Bridal sequined jumpsuit –
This is one of the great examples of wedding dresses in a modern style. This dress is perfect for a fashionable and straightforward wedding, elevating your wedding to the next level. This dress will provide you with comfort throughout the wedding. You can quickly go to the after-party in this dress.
The short day is becoming the most popular wedding dress choice among brides. In this dress, you are provided with a slight flare short dress with great sleeves. The material of the dress is of silk blend. You can also add some feathers to your sleeves and the bottom of your dress for a fashionable look.