A wedding day is one of the most memorable days in everyone's life. All of us think that it has to be perfect and beautiful. You have to take care of everything if you decide to get married. Small things also make some significant changes on your special day. The veil is one of the essential parts of a bride's dress. You will find different types and lengths of veils that make a massive impact on your wedding look.
Not every crude person wants to wear a veil, but you should know all about it if you decided to wear it. A  wedding veil lengths is chosen according to your wedding dress. It is better to confirm whether the veil will compliment your dress or not. Many brides can be excited about their veil rather than their clothing. In this case, you can choose your wedding dress according to your veil.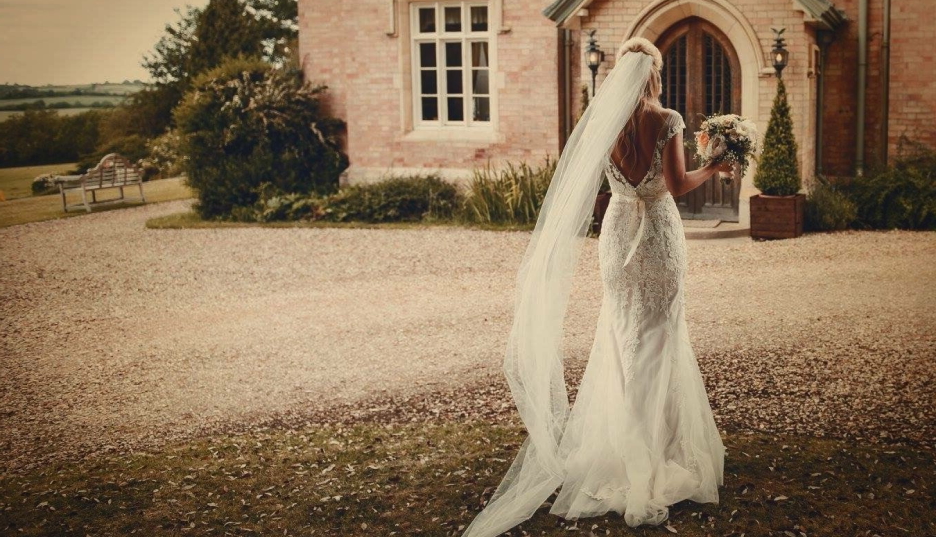 Following are some right veil lengths given according to the wedding dress. From this guide, you can easily choose your veil lengths.
If you are wearing the full process ball gown, you should choose a 45 inches length veil that will not cover your dress's details. This length can add a perfect effect to your wedding outfit.
If you want to add some dramatic effect to your ball gown, you can add a 90 inches chapel-length veil, which will significantly affect the wedding.
A-line dresses have a great back full of designs. If you don't want to cover these designs, you should go for the elbow veil length. It will enhance the gown's back design and add a bit of a feminine effect to your wedding outfit.
Trumpet –
You should know that this dress lies in between, A-line dress and a mermaid dress because it lies close to your body. The shoulder-length veil will be great for this dress, and you can also pair this dress with the thick fingertip veil. This will enhance the whole flare of the dress and give a nice texture.
If you wear a mermaid dress on your wedding day, then a semi waltz length veil or knee-length will be perfect. As we know, the mermaid gown will enhance your body shape features in the best way, and you will find great flare designs. A short-length veil will deliver you with a next-level look.
If you are thinking about how to choose veil length, then the above information will help you with everything. All you have to do is find a great veil that complements your wedding dress.